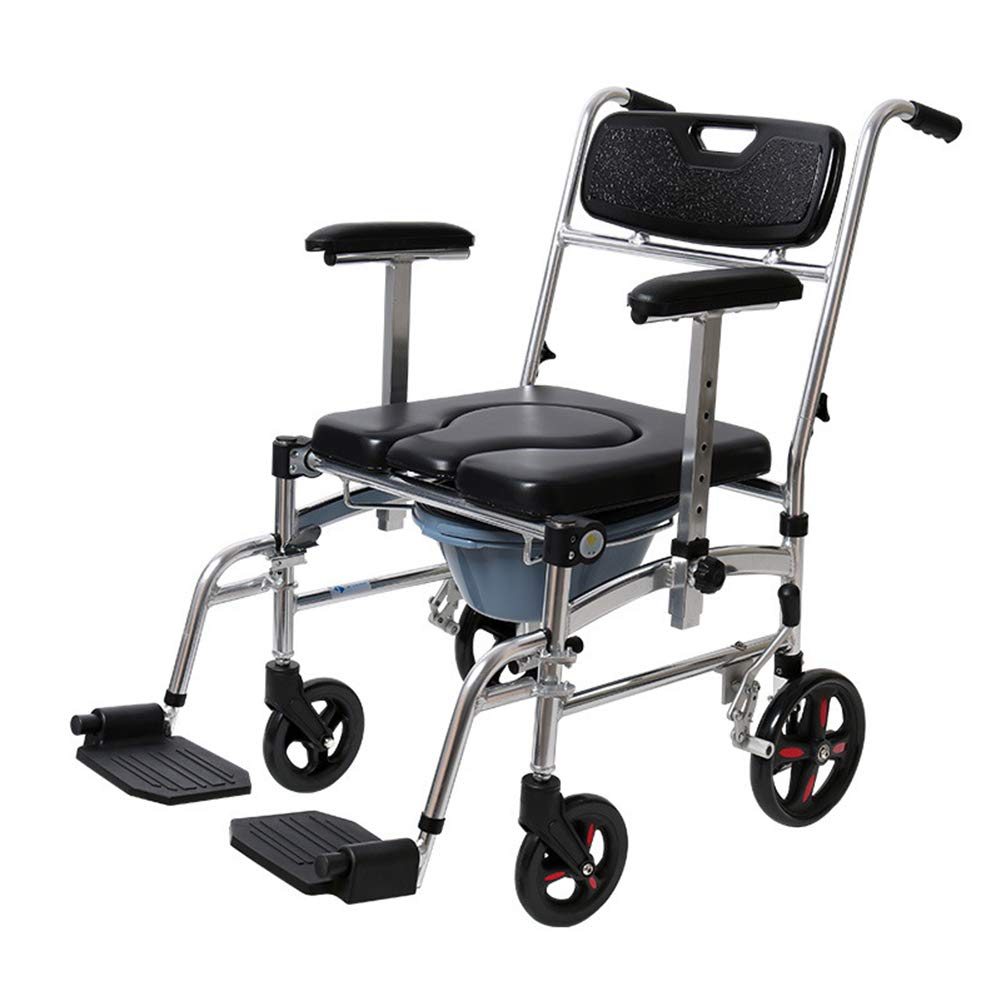 A shower wheelchair is a great asset for anyone with limited mobility. It enables you to take showers safely and independently. But before purchasing a shower wheelchair, there are a few important characteristics one must consider such that they get the best product. Below are 3 of the most important characteristics.
Robust construction
One of the most important things to consider when buying a shower chair is its construction. You would not want a shower wheelchair that is rickety, wobbly or unstable. The goal is to shower safely and an unstable shower wheelchair would just do the opposite. When checking how robust a shower wheelchair is, consider its weight capacity. Shower wheelchairs come in a range of sizes depending on the needs of the user.
Material
It is also important to consider the type of material that was used to build the shower wheelchair. The most common materials are aluminum, stainless steel, coated mild steel, and plastic. Let's take a closer look at these materials.
Aluminum – Aluminum is often very expensive. However, aluminum is lightweight and shower wheelchairs made from this material are usually rust-proof. This is very significant since showing involves a lot of humidity and moisture.
Stainless steel – Shower wheelchairs made from stainless steel are quite economical. Plus, they have high corrosion resistance.
Coated mild steel – Shower wheelchairs made out of coated mild steel are not very ideal as they rust easily after the coating wears down. And because the chair is constantly going to be exposed to moisture, the coating will wear down sooner than later.
Plastic – Even though plastic shower wheelchairs are very lightweight, they are not very flexible and often do not have as many features as shower wheelchairs made out of the other materials mentioned previously. What's more, plastic is not as sturdy as the other materials?
Portability
The perfect shower wheelchair should be portable and compact. It should not take up a lot of space when not in use.
In conclusion, before you buy a shower wheelchair, carefully consider all the sizes, materials, and brands available on the market. Every brand will likely offer their shower wheelchairs at different prices but price should be the last thing on your mind while you look for the perfect shower wheelchair. Quality, comfort, and usability should come first. If you are currently in search of the perfect shower wheelchair, goesanywhere.com is here for you. Our products are highly functional, affordable, durable, and high quality.… Read the rest